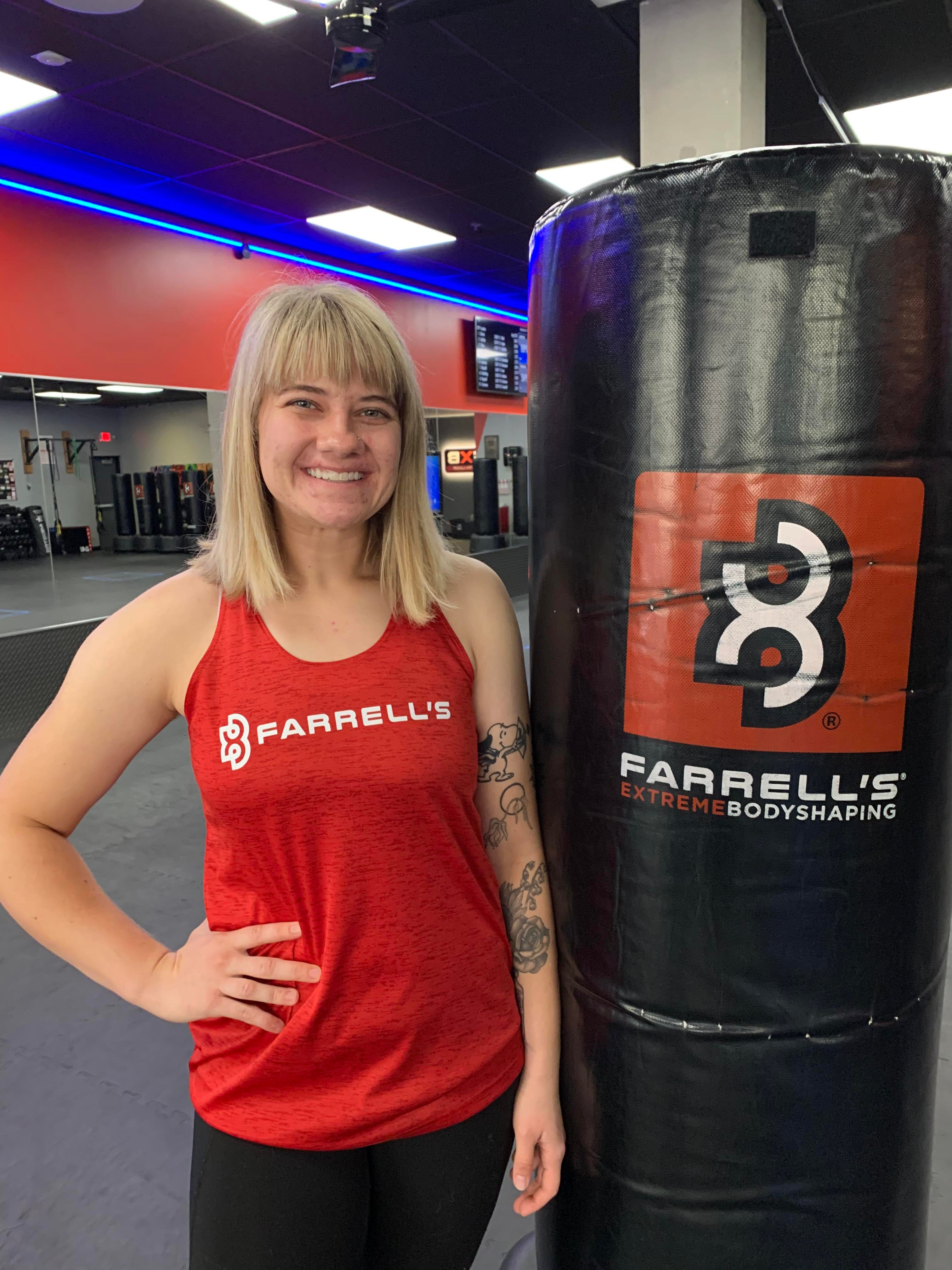 Abby Schiller
My Farrell's journey started back in high school in 2014. I participated in the 10-week challenge in Grimes, IA. I loved the results I was seeing and the confidence I gained in myself during that time. But I wasn't able to continue with it during high school. In April 2021, I moved to the North Loop and saw that there is a Farrell's a couple blocks away from me and thought I should give it a try again. And I fell in love with kickboxing and to my surprise strength training. And enjoy sharing my love for kickboxing with members.
One thing that I love about Farrell's is the community. Everyone here is very supportive and wants you to be successful with your fitness goals. The hardest thing is to get to the gym and once you make it here there is an enormous amount of support.
Hope to see you on the mats soon!!