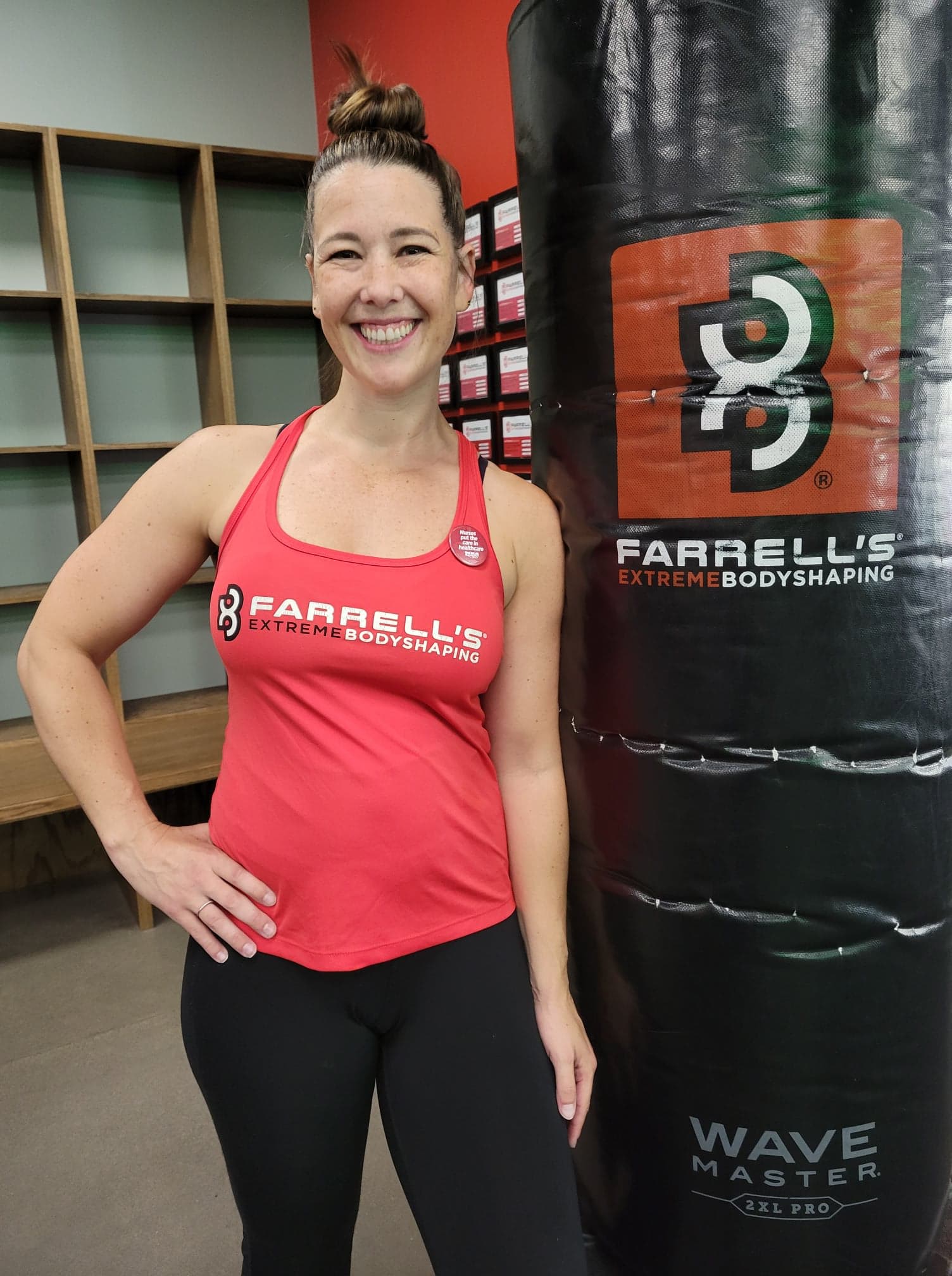 Carole Wicklander
I joined the Farrell's Family in January 2015; I had never Kickboxed before and knew it was something I just had to try. And well, I was hooked from Day 1! ;) Nothing else I've tried has fueled my fire for fitness like FXB. Kickboxing keeps me working hard, out of my head & is a truly enjoyable cardio workout for me. I relish Strength days with equal enthusiasm because dang, don't I just love feeling STRONG!!
I started instructing in May 2015 and I. Love. Instructing. It lights me up and is one of my biggest passions in life! My goal as an Instructor is to give everything I have on the mic to help each person have the best experience possible. Truly, I am here for YOU and I am driven to help you reach YOUR goals! My heart fills when hearing all about limits pushed, confidence gained, and goals smashed!
I have dedicated my life to health and fitness & my ultimate goal is to build my body to be strong & active for LIFE. As an ICU Nurse I know the best medicine is wellness and prevention & I have found fitness to be an essential tool for my anxiety and stress management. I have also battled back from a severe back injury which quickly taught me to not take my physical abilities for granted.
And last, but oh most certainly not least, the Community here is THE BEST. Hands down. The respect, support & commitment we have for each other; Instructors and Members working side-by-side & being a source of inspiration for one another; everyone pushing you to believe in yourself because they positively believe in you... it's just the beautiful stuff of true human connection. I could not be more grateful for this amazing place and all it has given me.