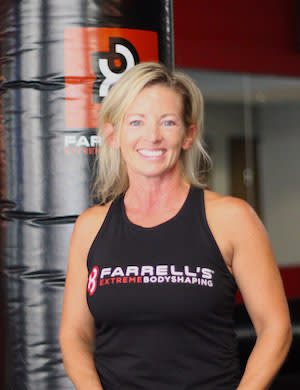 Kara Lang
I've been a part of the Farrell's family since July 2016.
I saw several FB posts from my girlfriend who had amazing success through the Farrell's program. Thats when I decided to join. I never went to check it out first, I just joined and started my 10 week program.
I started really loving it and seeing results quickly. My body fat was dropping and I was quickly becoming stronger. The nutritional guidance was also a huge benefit and educated me on how to make permanent changes for a healthier lifestyle.
In August 2017 I became a Strength Training Instructor and a kickboxing instructor not long thereafter. It's been so much fun seeing great progress and results from other members and watching their attitudes and confidence go up!
Come check it out for yourself! You will love it!