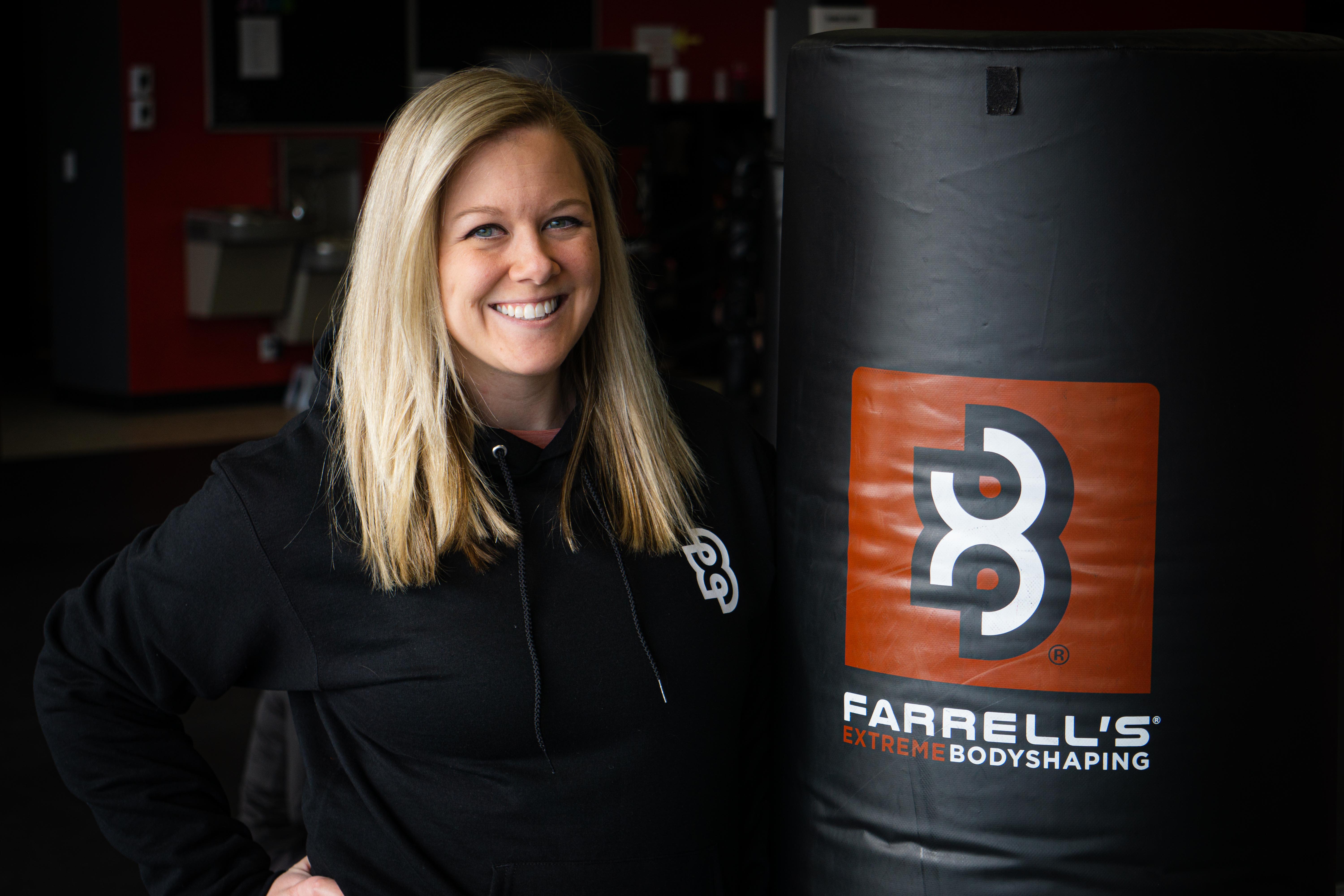 Karina Wiatros
I came to Farrell's in January 2019 after my former longtime kickboxing studio abruptly closed. I was also six months postpartum and struggling to get back into a routine. A friend and former instructor told me about the Farrell's program, and I decided to give it a shot, hesitant about having to split my focus between kickboxing and strength classes.
The strength training turned out to be the game changer I hadn't even realized I was looking for. Aside from my years of kickboxing, I had already been an avid runner for nearly a decade, but cardio alone had only gotten me so far. I've never felt stronger than I have since joining Farrell's. Taking the time to build muscle on top of cardio endurance helped me tone up faster than any other workout I've taken on, and better yet, I come out of each class feeling like I can take on anything (which is especially helpful with two toddlers to chase after)!
Best of all, I've found an awesome community of supportive and enthusiastic individuals who are constantly building each other up! I feel like an athlete on a team again, without the drama of game day. And I love getting to see members get stronger and conquer their goals – it's the most motivating and rewarding thing about instructing! When I see 10-week challengers and FIT members up their game week after week, it brings out the proud mama feels
and
pushes me to up my game, too!