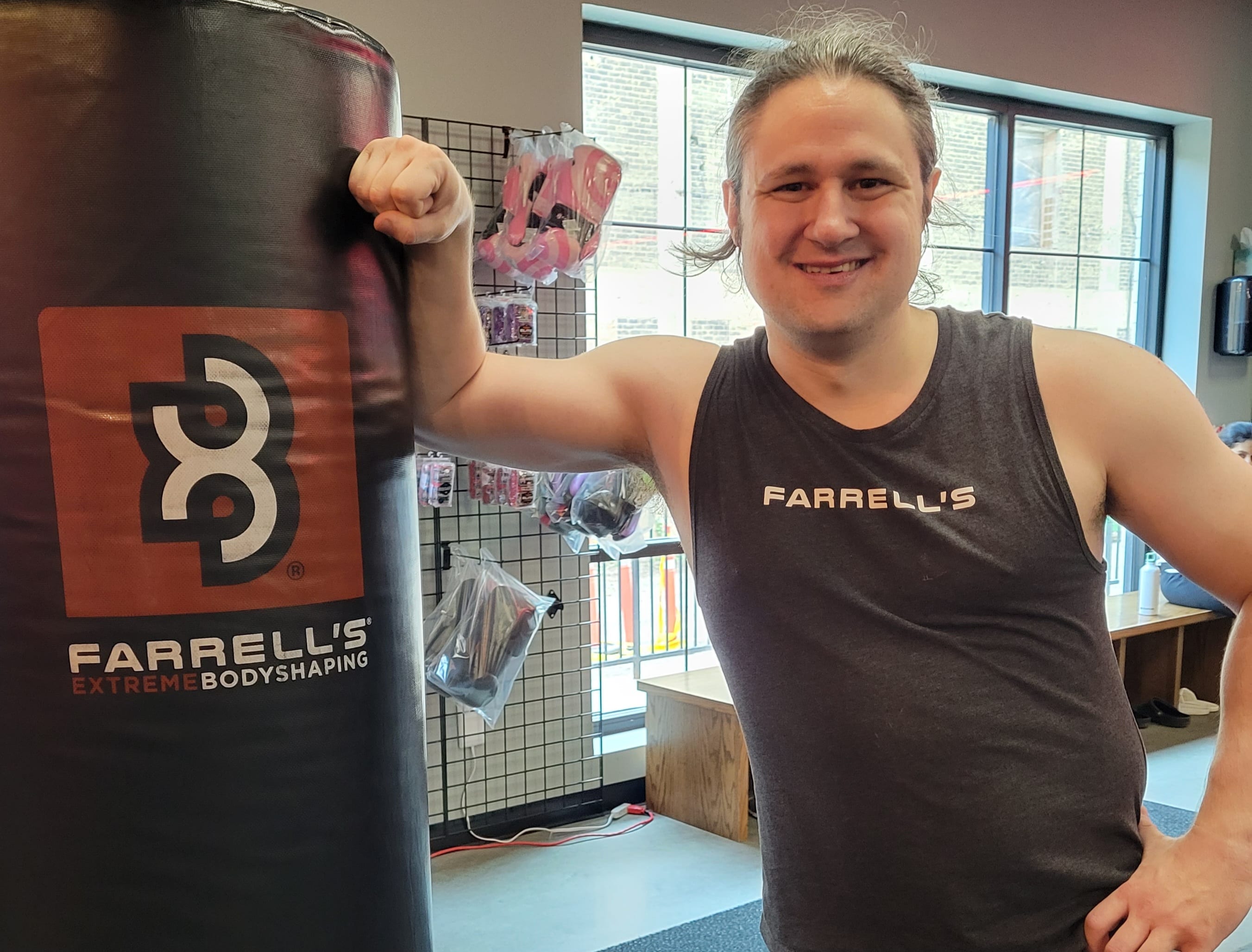 Kevin Dexter
I joined Farrell's following the new year in 2021. I joined my uncle on a whim to my first ever kickboxing session and found myself exhausted while my uncle was happily swinging away for the full 45 minutes.

Having once been an active and fit swimmer, my lack of stamina and poor fitness had never hit me so true as that day, and I realized I needed to make a change. I joined for my first 10-week challenge right after that experience with the goal being to be healthy once again.

I wasn't optimistic I would stick around, as I had joined several gyms before, but at the end of the challenge I found that the greatest thing I gained was not the health improvements I accomplished (though I was very happy with those), but rather I had finally found a gym that had me excited and happy to go each morning. A gym family that motivated me to keep a healthy lifestyle.

Now I am excited to be able to be one of the instructors that helped me to find my gym family, and hope to help welcome in others as they look for a gym that inspires them the same way Farrell's inspired me!