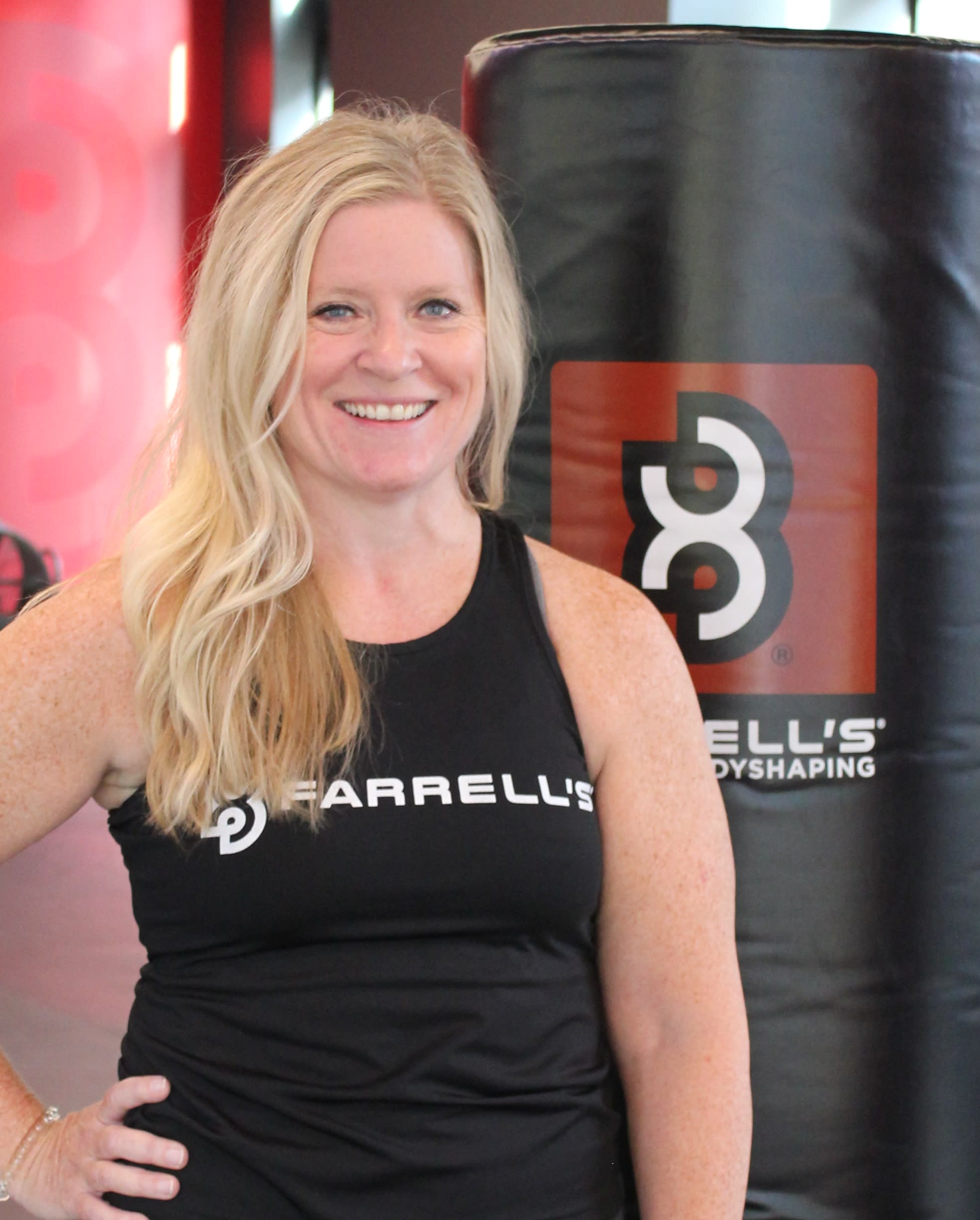 Nina Kopetka
Growing up as a competitive dancer, I was always active. When that chapter of my life ended, I struggled to find an activity that would challenge me in the same way that dance did. This usually meant that I would get into something for a while, and then it would fizzle out when I got bored. The other thing that I struggled with was my weight. At my heaviest, I got to 218 lbs on my 5'5" frame and was miserable.
In 2018, when Farrell's opened in the North Loop , I decided to give it a try. I had always loved kickboxing classes when I took them, and figured it was at least something with some similarities to dance that I could get into. After one kickboxing class, I was hooked! I had already embraced strength training at another gym so I knew I loved that part of the workout even before taking an FXB strength class. I joined the first 10-week challenge about mid-way through with some good results. I kept attending casually, and by the time the 2nd FIT challenge rolled around, I was 100% invested!
Now 3 years in, because of the support of this team, I continued to have my greatest success through the pandemic. That's just one of many reasons that has made me realize that this is where I'm meant to be every day. Sharing my story and helping others to achieve their goals, celebrate successes and live a healthy life is the most fulfilling job I've ever had! It's because of Farrell's workouts, community and guidance that I can say that I'm working on a nutrition certification, and have made a pivot (insert kickboxing pun here) in my career to pursue fitness full time. I honestly cannot put into words, just how lucky I feel to have been given this opportunity!