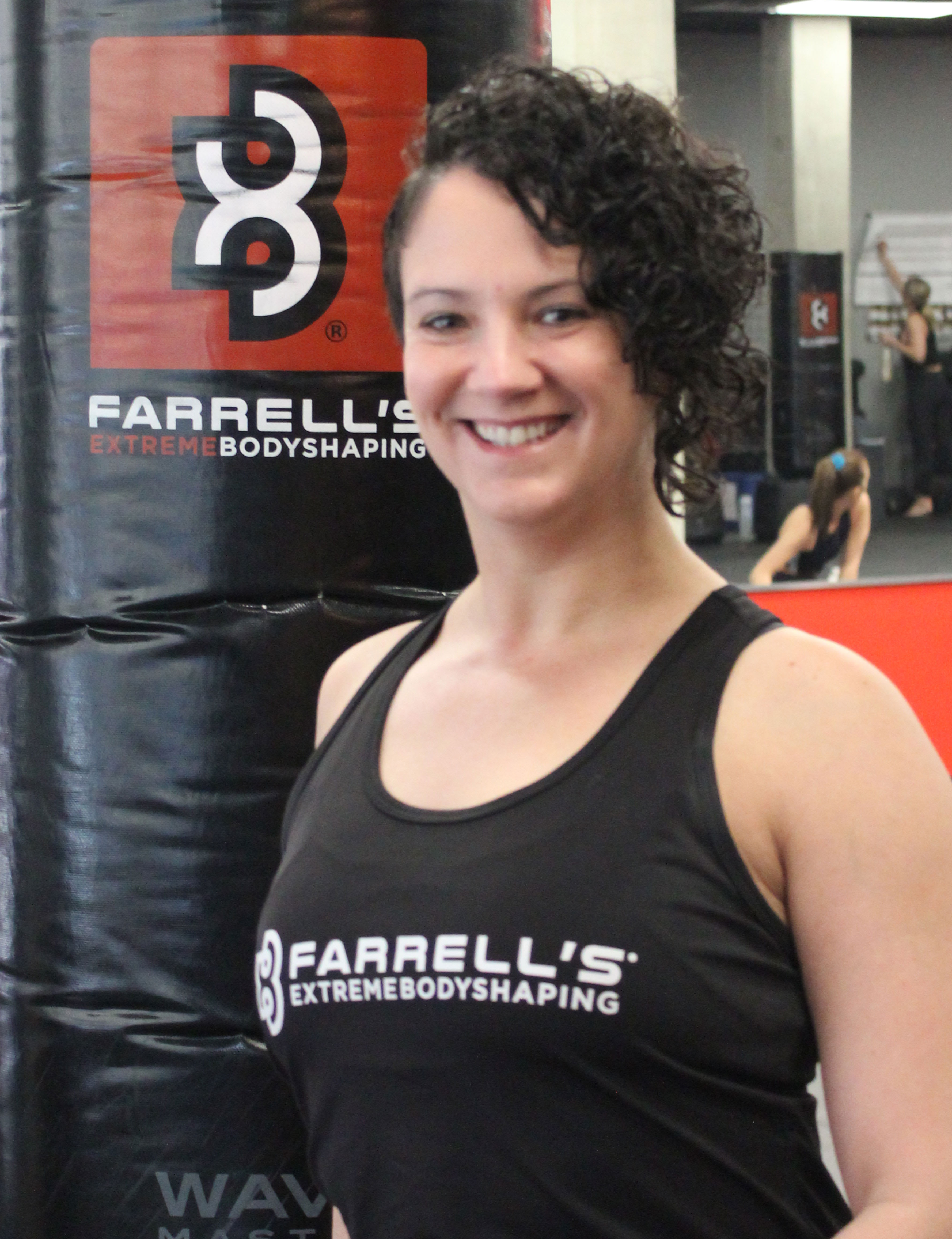 Patricia Bunney
I joined the North Loop FXB for their second ever 10-week session, back in July of 2018. Prior to that, I'd had one of those big gym memberships that I only semi-faithfully adhered to. Then an FXB opened up near where I live, and I joined it after trying one class. There was something about kickboxing that just clicked for me! It was both a stress reliever and a joyful experience. Prior to FXB, whether I was having the worst day ever or even the best day ever, I would skip the gym, go out for lavish dinners and endless drinks, as a way to "celebrate" or "escape". After a while, I began to realize that those things weren't actually making me feel better or contributing to my success. Since joining FXB, I've learned balance, moderation, and new ways of engaging in self-care. I'm stronger, healthier, and happier.
I wanted to become an instructor for those people out there who are like me: people who want to get healthy by making lifestyle changes that are sustainable and enjoyable. Getting healthy shouldn't be a miserable experience full of deprivation and tedium. It should be fun, balanced, and long-lasting! I strive to be relatable and approachable; chances are if you're struggling with something along your fitness journey, I probably have too.
Fun fact about me: I have my PhD in Behavioral and Cognitive Neuroscience and conduct research at the Minneapolis VA on Obesity and Addiction. I am faculty at the University of Minnesota and regularly teach courses there. I'm super passionate about science and love to share with my fellow gym folks all the new literature on exercise, dieting, etc.!
"Dream Big. Do Bigger!"