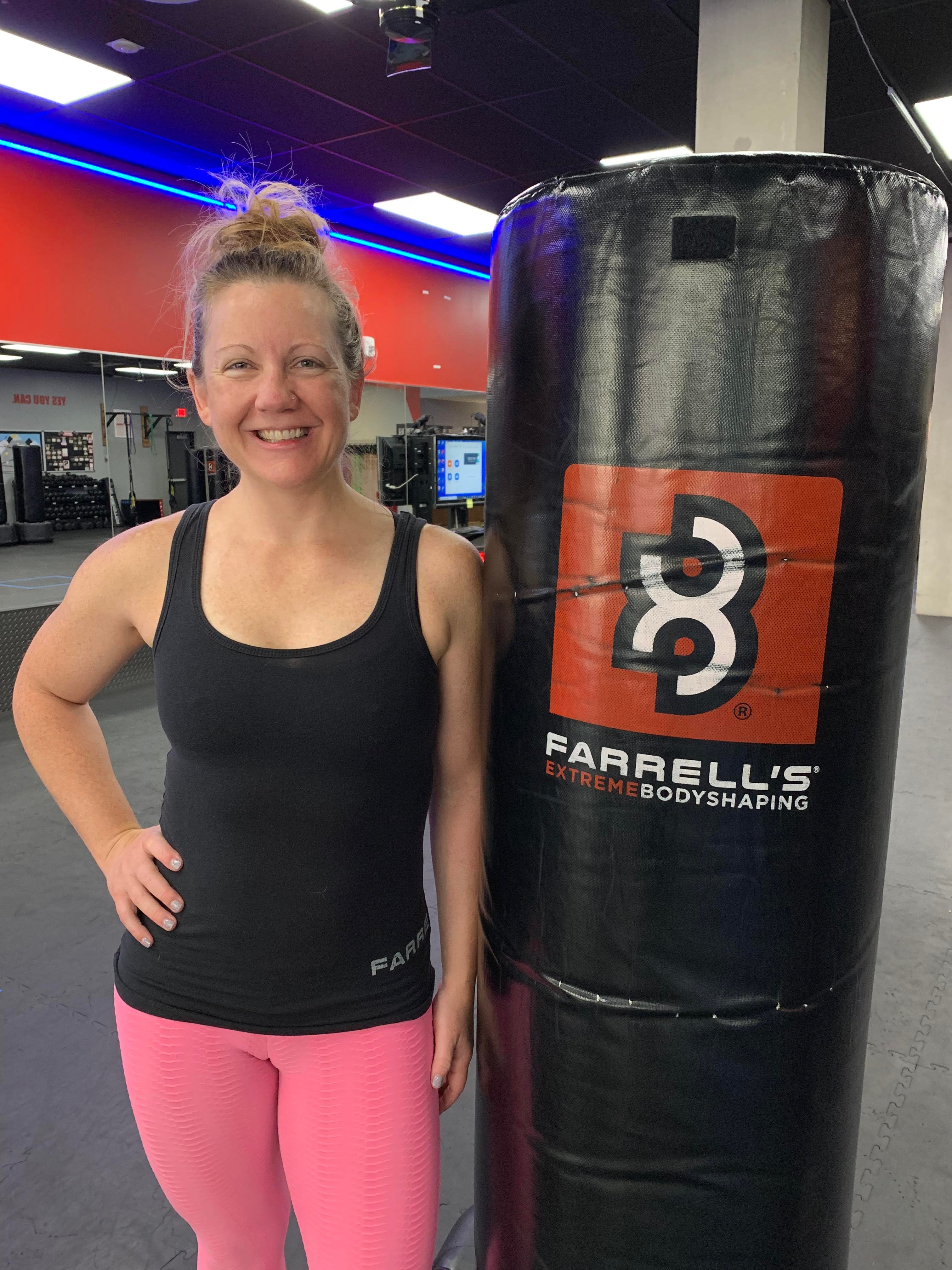 Sarah Hanks
My fitness journey started 12 years ago when I found myself the unhealthiest & heaviest I had ever been (186lbs). I remember the day I decided to take action.I had to rubber band my pants together and wear a maternity shirt to cover it. I had spent too long telling myself that I would start on Monday so I knew I needed a little extra help. On a whim, I purchased a Groupon for a kickboxing class that ended up changing my life! Physical changes aside (43lbs lost!), it was the side effects of what this workout gave me that I fell in love withself-confidence, empowerment, energy, resilience, perseverance, discipline, and dedication. I was so deeply passionate about wanting to give others this same experience that I left a Director Human Resources position to follow my new calling in health and fitness! Now, every day, I get to live my passion of helping our members reach their goals, providing them a safe, fun environment to come to, and motivating others to be the best version of themselves.
Five years ago, I was introduced to Farrells. I was nervous, starting new things in new places can do that! I was quickly reassured that this was the right move for me. Iive found a community that is welcoming, supportive, and encouraging. I'm honored to work with a team that is equally as passionate about health and fitness and shows genuine care to each of the members! I've learned so much about nutrition and how to fuel my body to get results. I get to continue my favorite workout (kickboxing) and discovered a new workout Im equally passionate about (strength training)! I've observed next level results for myself as well, down 10% body fat and have gained over 4lbs of muscle! I feel like Ive found the fountain of youth! Mostly, every time I walk into the building, I just feel like I belong here. I feel like I'm home!
Every day, my goal is to make a difference in somebodys life. Whether its a great workout, an inspiring word, or a gentle reminder that were all capable of so much more than what we believe, I just want to spread a little more love and positivity in the world. And health and fitness is the channel in which I get to accomplish all of those things. See you on the mats, living life at a level 10, being a force of awesome, and doing epic stuff!