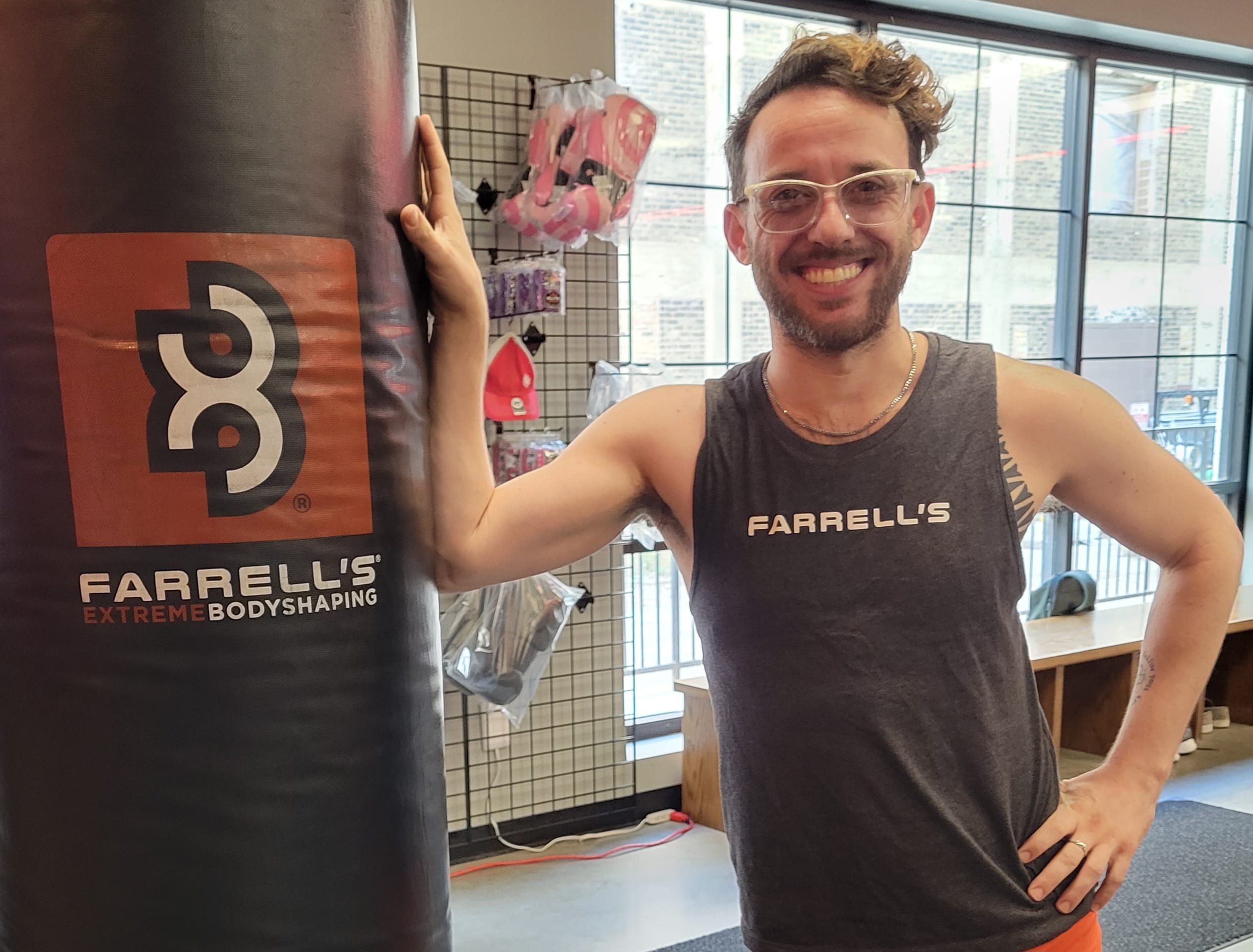 Patrick Schoolcraft
My fitness journey started here at Farrell's in July 2022.

I was at a point in my life that I was looking to make some serious changes. I had been struggling with anxiety and depression for years and the constant need to be medicated was exhausting. I was ready to try something new and I thought lets give regular exercise a try. I heard from a friend who went through the Farrell's program that it was amazing. He told me to come in and try it with him. I had never tried kickboxing before and had never really been to a gym so wasnt quite sure what it would be like but i knew that to make changes I would have to get outside of my comfort zone. So I showed up and the welcome I recieved was so encouraging and supportive. I had so much fun my first class and didnt feel awkward like I initially thought I would. Thats when I decided to join. I signed up for the 10 week program with my only thought being "If I can make it through this 10 week challenge I will have a good idea if this healthy change is what I'm looking for".
I committed to showing up everyday during the challenge and I was shocked that I was starting to see results so quickly. My body fat was dropping and I was quickly becoming stronger. The nutritional guidance was also a huge benefit and educated me on how to make permanent changes for a healthier lifestyle. At the end of the challeng I was off the medications I was on for so long and my depression was gone and my anxiety at an all time low, and to my surprise I actually won the 10 week challenge! Since then I have continued my journey continuously updating my goals and striving to maintain a healthy lifestyle.
In May 2023 I realized I had become comfortable and needed to do something to step out of that comfort zone to encourage changes so I became a Strength Training Instructor. It's been so much fun seeing great progress and results from other members and watching their attitudes and confidence go up!
The experience and program here has been so impactful on my life and I tell others about it at every opportunity.
If you are looking for some change and maybe don't know where to start, give this program a try. It can change your life too.